By Marina Guacci
How I Met Your Mother is leaving Netflix this month. I am not okay – and you shouldn't be either. How is anyone supposed to survive without Barney's infamous playbook, or Ted's hideously hilarious, bright red cowboy boots? Although I know we will be able to cope with this by doing what we millennials do best – binge watching the entire series before it leaves Netflix on November 13th. Before you shut the blinds and log into your Netflix account, don't forget to grab some snacks. Better yet, pair your favorite HIMYM episodes with snacks that perfectly complement them, making it a binge that will be legen-wait for it-dary!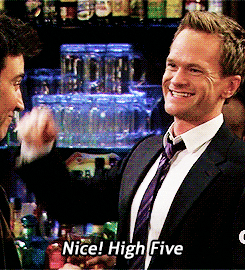 For the episode: The Pineapple Incident
During this episode of HIMYM we follow Ted on his whirlwind of a drunken night on the town, which ultimately ends with him waking up next to a pineapple.
In preparation for this hilariously confusing episode, you might want to pay homage to Ted's drunken extravaganza by sipping on a Spiked Strawberry Pineapple Mike's Harder. This beverage packs the perfect punch of pineapple and may have you laughing a little harder than usual at the HIMYM crew. But don't have too many because you don't want to end up like Ted when he breaks his streak of being "Throw up free since '93."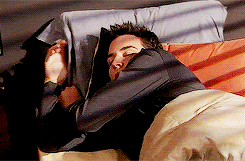 For the episode: Duel Citizenship
What else would you rather eat while watching Ted and Marshall make one final trip to their favorite pizza spot "Gazola's" than a slice of piping hot pizza? While the real "Gazola's" may not actually exist, opt for your favorite hometown pizza instead. Even though the trip is sabotaged by Lily, her company ends up being a pleasant surprise. The more the merrier should be your mantra while watching this episode. Order a large pie to share with all your friends!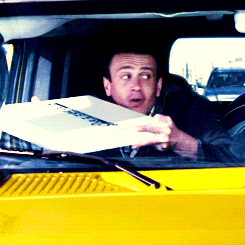 For the episode: The Locket
During one of the final episodes of HIMYM, we watch Lily (unknowingly) meet Ted's future wife on a train. In an attempt to comfort Lily, the future Mrs. Mosby provides Lily with a batch of peanut butter, caramel, and chocolate cookies. Whether or not you're a fan of peanut butter, chocolate and caramel, enjoy this episode with your favorite batch of homemade cookies. Or try this recipe!
For the episode: The Sexless Innkeeper
In this episode, Marshall and Lily morph into the epitome of a newlywed couple, hosting dinner parties for their other newlywed friends. Even though Lily is clearly the better chef, she reluctantly gives Marshall the job of handing out cheese when the guests arrive. So what are you waiting for? Try putting together a deliciously classy cheese spread to much on. Here's a guide to making the perfect cheese platter.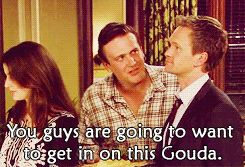 For The episode: Rally
One of the most iconic scenes of HIMYM is when Ted finally tastes bacon for the first time. Ted dismisses every love interest he's ever had on the show, and declares bacon "the one." While snacking on bacon may seem a bit odd, try munching on some beef jerky instead, or try these bacon wrapped appetizer snacks to encapsulate Ted's newfound love interest: bacon.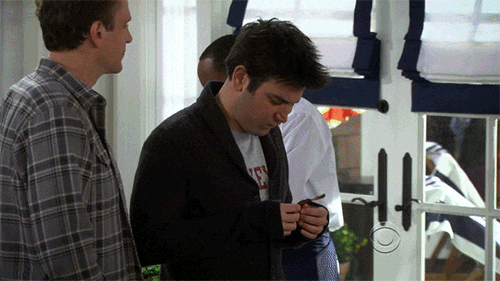 No matter what you choose to snack on, make sure you don't miss out on the chance to watch How I Met Your Mother one last time on Netflix.